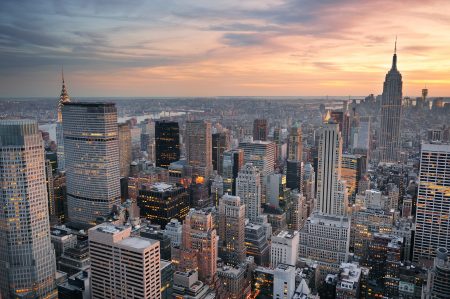 Finding the best psychiatrist is no easy task when you live in New York City. Save yourself time and stress by following these tips for finding the best psychiatrist in New York City.
Why Is It So Hard to Find A Good Psychiatrist In New York City?
Wide selection of providers
With dozens of practices to choose from, it can be tough to squeeze your selection down to the top candidates. You must weave out practices that are not right for your treatment plan in order to find the best psychiatrist. It can be very intimidating and timely for one to go through this process, making it difficult to find a good psychiatrist.
Not all psychiatrists take insurance
It's true- not all psychiatrists in New York City will take your insurance. Depending on what kind of insurance you have, many providers may not cover the full cost or might end up only pay a portion, leaving you with an expensive bill to pay.
Use of outdated methods
New treatment approaches to mental health are being demonstrated much more rapidly in practices all across the country. Many practices are still using outdated methods of treatment throughout New York City, making it hard to find the ones that are open and educated to new types of treatment.
Private practice psychiatrists can be hard to reach
It's no surprise that many private practices are hard to reach, leaving you with less qualified options for psychiatric treatment in New York City. It's not uncommon for a private practice to already have a busy schedule, making it hard to fit new patients in.
How to Find the Best Psychiatrist in New York City
Get referrals and reviews from other patients
An easy way to find the best psychiatrist in New York City is to ask around. You should aim to find referrals and reviews from other patients to determine if the selected practice is right for you. The more trustworthy reviews you read, the more informed your decision will be.
Check credentials
With any new practice, you should check the doctor's credentials and research their past experience. Doctors with long standing, positive credentials will most likely reflect their experience in their work.
Find out if they offer diverse approaches to treatment
As previously mentioned, you should look into the diverse approaches a psychiatrist uses before signing on board for treatment. A psychiatrist that is well educated on the latest treatments and therapies will allow you to find a treatment that works best for your mental health needs. Choose a doctor with a connection to a teaching hospital if you are passionate about them being fully educated about new treatment options.
Do an interview first
If you think you have found the right practice, don't be afraid to schedule a consultation to deem if you made the right decision. You should consider their communication style during the consultation and ask any questions you have. This is your last chance to reconfirm that a psychiatrist is right for you before booking your first appointment.
Leverage technology
Technology has revolutionized how many psychiatrists run their practice. You should aim to find a psychiatrist that leverages technology by conducting video calls and critical meetings. Having help that is only a phone call away can produce life changing results.
We would love to help connect you to a great psychiatrist here in the city. Contact our office today or book a consultation to see how we can help you manage your mental health needs.